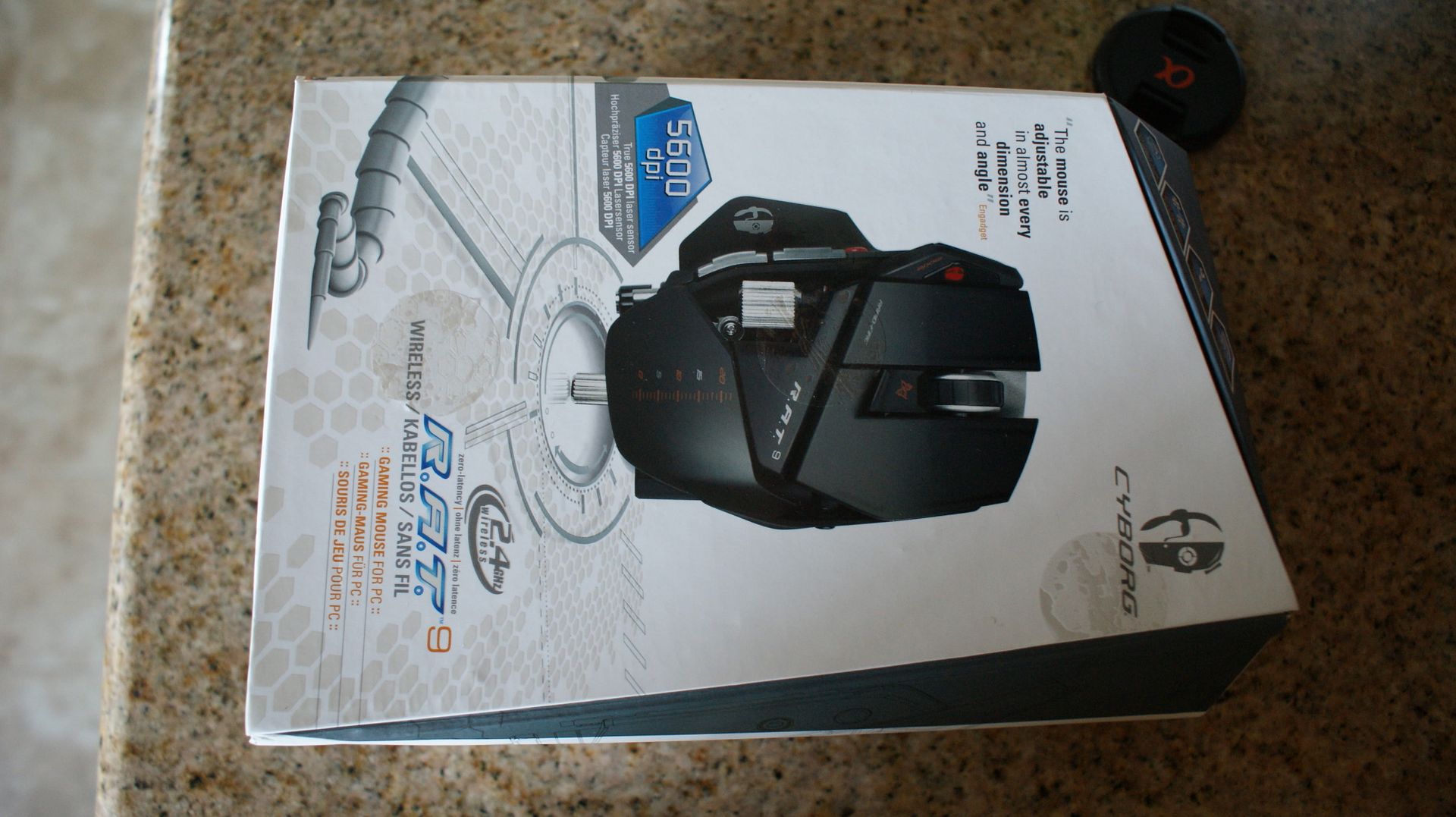 So today I am going to review the all new R.A.T 9 gaming mouse. This mouse claims to be the most comfortable and customizable gaming mouse on the market, and for the price anywhere between $119.00-$145.00 it better damn well be. First heres the specs:
CYBORG RAT 9 WIRELESS MOUSE
5600 DPI
CLAIMING 0 LATENCY WITH WIRELESS MOUSE
POLLING RATE 1000HZ
TRACKING SPEED 6M/SEC
GOLD PLAITED CONNECTOR
ACCELERATION UP TOO 50G
CUSTOM FINGER ACCESSORIES AND WEIGHTS
CLAIMS AN 8 HOUR BATTER LIFE
COMES WITH 2 BATTERIES ONE CHARGES WHILE YOU USE THE OTHER ONE
When I first read about this mouse I was a little surprised at how long it took for someone to actually come up with the idea to have a mouse you can adjust to fit your actual hand. I use to be an avid razor user but never could fit the mouse in my hand right. This puppy puts any razor mouse I have used to shame. Now I use a logitech g9x mouse and LOVE it. and this is something to say about how good the logitech is, the RAT 9 mouse glids just like my logitech g9 that I have been using for over a year. Thats either a really good mouse for logitech or not so good for rat 9 considering it's brand new you would think it would glid even smoother. However, I never had any issue in any game with this rat 9 on terms of mouse movements. First accessories: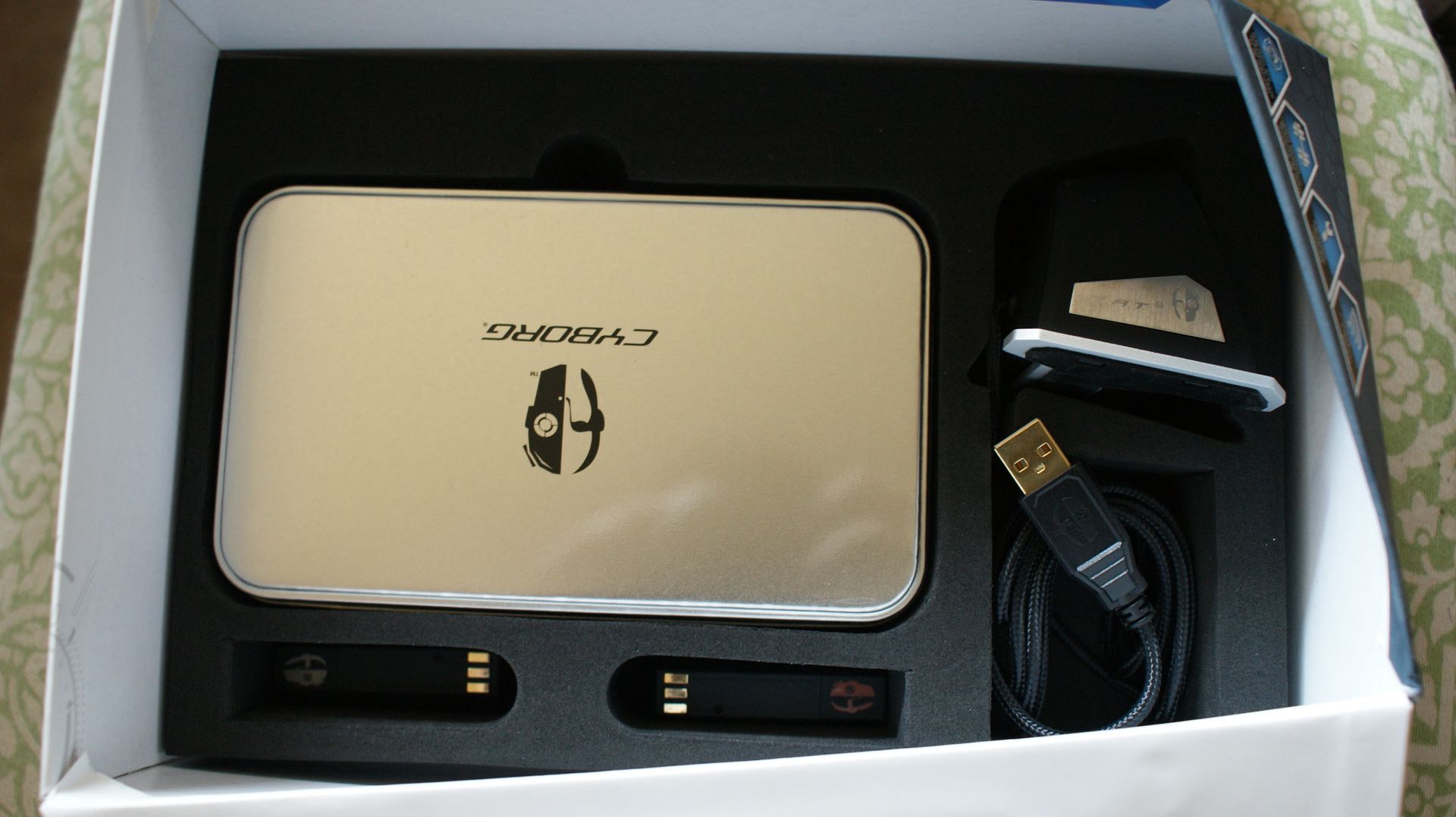 you see the metal casing that all the accessories are shipped with. when you open this bad boy up this is what you see:
you have complete custom parts, First off if you don't like the original mouse feel which feels like smooth plastic they give you a brand new cover to replace it with that has a rubber grip (soft but ribbed for my hands pleasure). Now that was nice. you have a thumb placement piece to rest your thumb on if you like that, a pinky rest as well if you rest your pinky on your mouse pad (like me). you can close up the hand grip close to use a finger grip type control on your mouse or stretch it out to use a palm rest type grip. you can even widen the mouse to fit your hand or if the buttons are just to long you can shorten the mouse to fit your fingers.
you can bend the thumb grip up and down as well to custom fit your palm and my favorite, oh yes, the sniper button. you can just press this nice little button and it instantly goes to the dpi that you choose to get those head shots and let go and it jumps right back to what dpi you were using. No switching the dpi up manually. then theres the charger: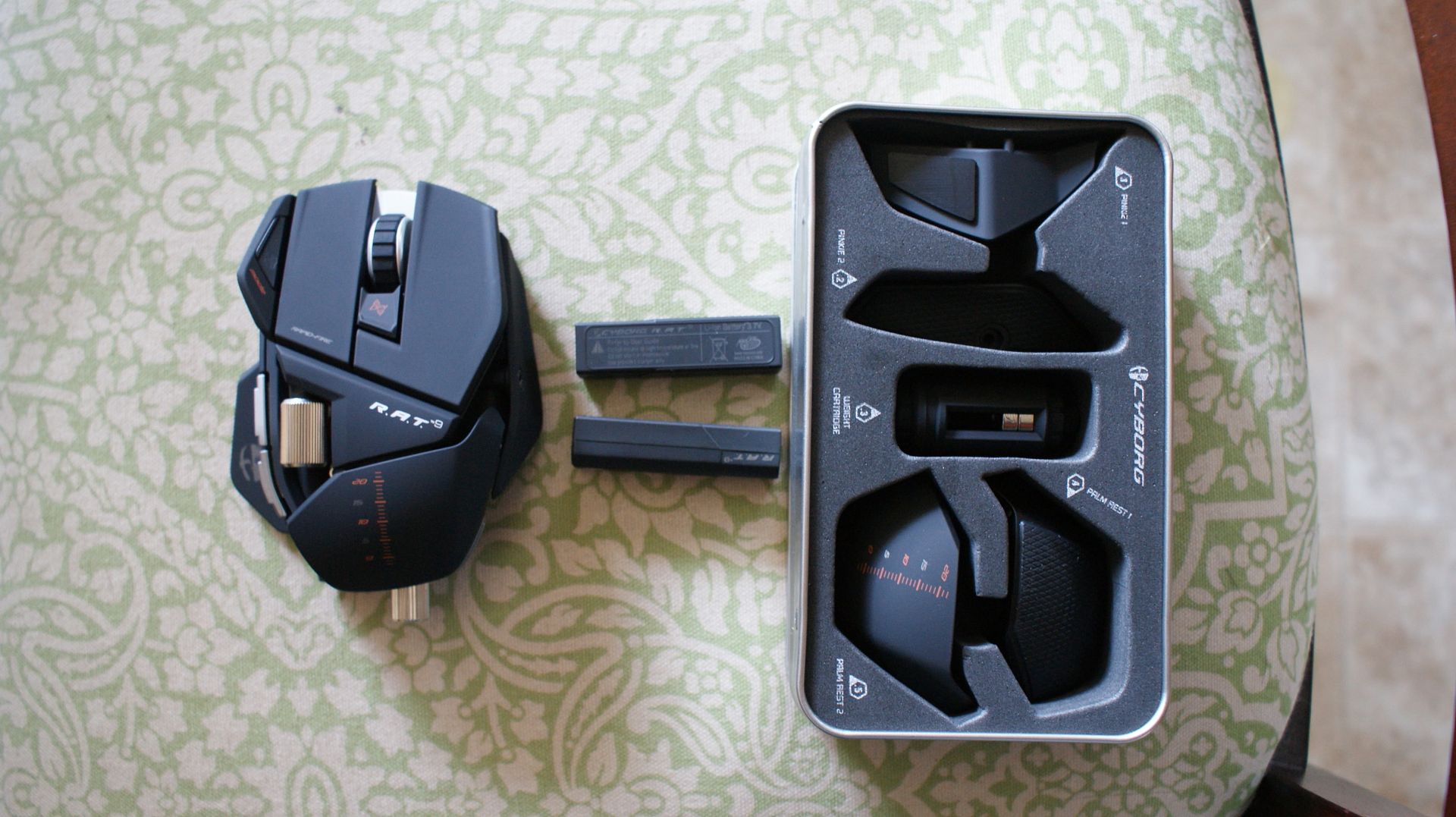 Now this claims 0 latency on a wireless mouse, testing this side to side with my logitech I can honestly say I have yet to see any latency problems at all. Even on a battery that was barely charged I was getting headshot after headshot with this mouse. AND, the batteries only need around a 40 minute charge to last 8 hours worth of gameplay. The battery I have been using has yet to die and it's been around 8 hours of gameplay for me. So it's truly a nice change from a wired option if you don't want to mess with wires. Heres just one gripe I hope they consider in the next version of there mouse. In order to replace the battery, you have to take the palm rest off. takes about 10 seconds but if you have the palm rest in a perfect position it's kind of a pain to take it off and then put it on. Although they have clicks to adjust where the palm rest was it's still a little inconvenient. The only other gripe I have is the sniper button, it's still a little too far for my thumb. which means I have to slide my hand up too use it which in turn, turns my mouse and I'm no longer on the target. But if I move the mouse to make it as small as possible this is no longer a factor. In the future I would hope they will allow you to adjust specific buttons to positions you like. Other than that, the price is a little steep but if you want an ultimate gaming mouse with awesome ability, fast response, 0 latency and complete customization (it also comes with software allowing you to macro individual buttons and adjust each dpi settings 5 settings in all) then this is the mouse you want.
I will say this, I will no longer be using my logitech as this mouse has really won me over. I will probably be sticking to this mouse for now on. Enjoy.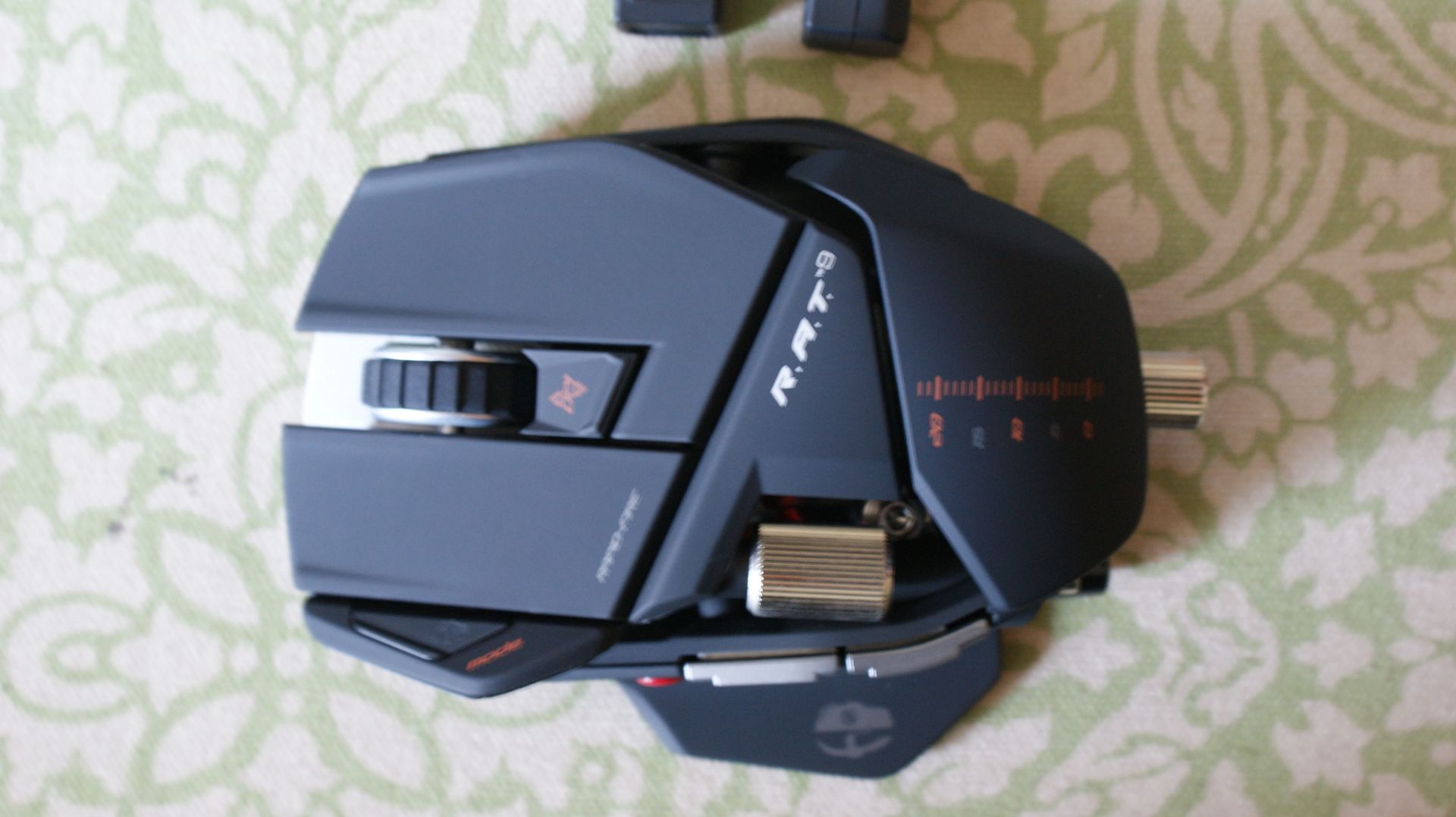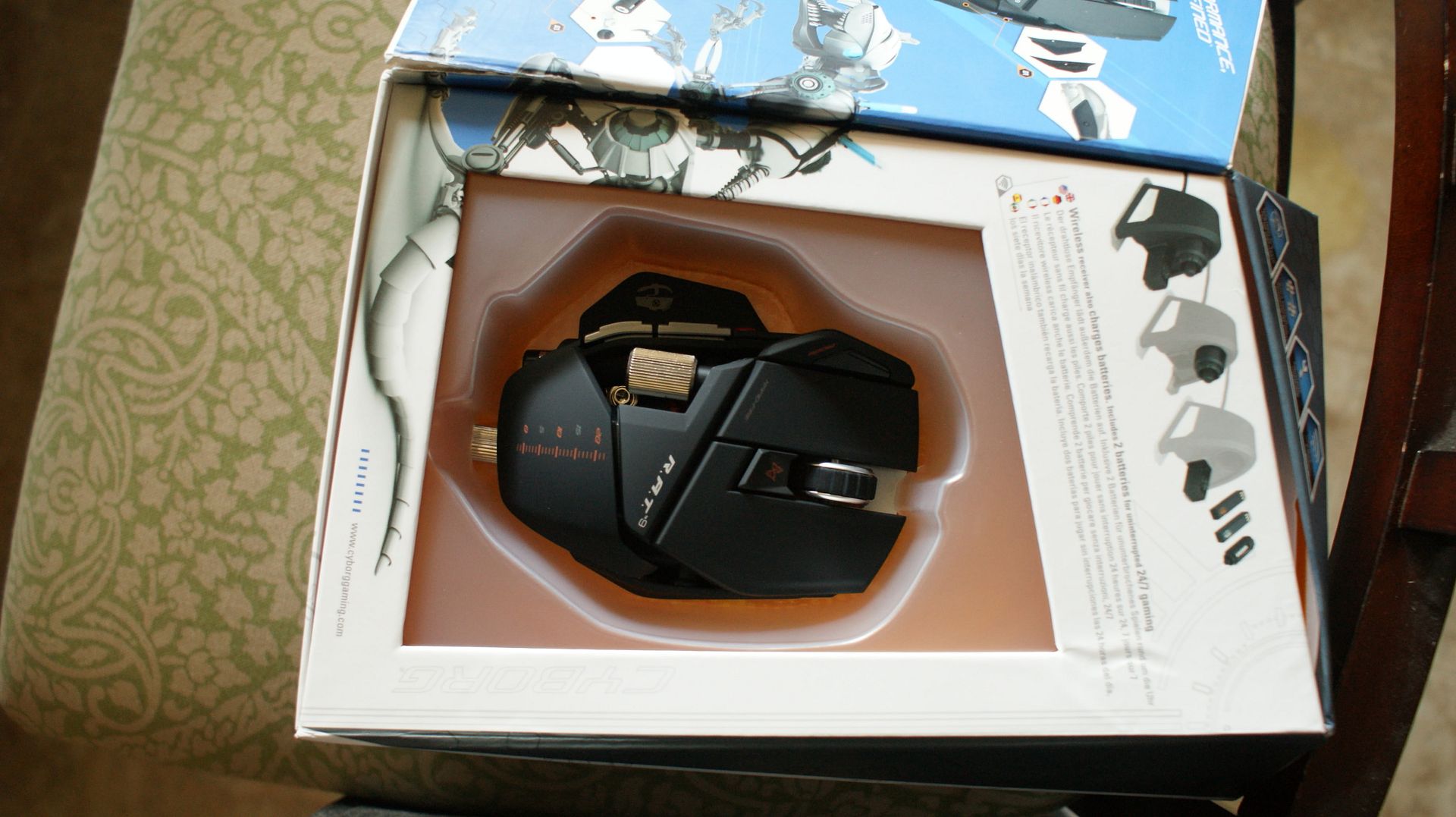 Using this mouse the first day in bad company 2 and this is my score, never even needed to really get use to the mouse, it was that good.