GAME: COMPANY OF HEROES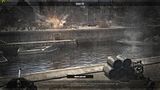 DEVELOPER: THQ
game style: RTS Gaming
CONCEPT: based in WW2, you can command either the allies or the germans and battle it out in historical battles.
If you know me, you know I am not one for RTS (real time strategy) games. Although you can say any game you play really is a real time strategy implying you are trying to either beat an enemy or overtake something and it usually requires a little strategy. However, RTS games usually involve a much more strategic based game play rather than a "run and gun" kind of scenario. The game is both single player and multiplayer, most games rely heavily on multiplayer gaming but this game surprisingly gives you a good time playing single player. Single player you start out with historic battles throughout WW2 so you can play the game absolutely any way you want. The first level has you playing airborne rangers landing behind enemy lines taking out the anti aircraft guns that are shooting down the allies planes.
From there you are tasked at blocking the enemies from getting resources. You also later in the levels find yourself in charge of a squad of sherman tanks taking out enemy squads. At the time of the release it was one of the most graphically demanding games. With it's own nicely built in physics and 100% destructible environment, you can pretty much level the battlefield by destroying buildings to block enemies from using roads to putting up you're own tank traps, barb wire, sand bags to help block, support or engage the enemy where you want. But they have there own equipment that can level those so you need to watch you're back. Now the original game was a little one sided. The germans are much stronger than the allies and it shows. However, like WW2 it was true the Germans had superior fire power and definitely superior tanks and vehicles, however the allies had superior soldiers and much much more resources. The americans Shermans could be built within days while a single germans tiger tank which could annihilate any sherman took weeks to months to build and a mass amount of resources. So they tried to incorporate that into the game.
GAME PLAY:
Single player is fun but multiplayer is where it shines, simply because when you talk about a strategy game you can really understand this is it. Mostly because just about everyone knows what ww2 was about and that the Germans were at the time a superior fighting machine. This is probably why I like this game so much. I understand it, with games like world of warcraft and other games it's based in make believe worlds and you really can't just jump right in without getting you're ass handed too you by someone else who knows what to build. With this game you know what a tank is and what it can do. It's simply laid out. Rangers are equipped with anti-tank weapons, while snipers are equipped with some nice long range killing weapons. So after about an hour of playing you understand the game pretty well. Plus when you work as a team it's absolutely fun to watch you're enemies trying to get through a choke point and watching the battle and seeing if you actually blocked them or just pissed them off a little. The goal depends on the game play. In annihilate mode, you want to capture three types of points, fuel, ammo, and man power, thats it. each point adds a certain amount to you're total score. how the game can turn so fast is you may have captured most of the ammunition points but have very little fuel points. Well, you cant build tanks without fuel so you need to work as a team to get the fuel points. At the same time all the enemy has to do is capture a point between your points and cut you off from supplying it. So it's a very strategic game if there ever was one.
PROS:
Physics are great, tanks rock when getting hit by shells, some even bounce off when they are too weak to penetrate the armor, houses take real time damage and eventually get leveled with either air drops or troops battling it out. Great cover system. Numerous upgrades and overall great graphics for being 5 years old. The resource is great as well, I like the fact that you can take all of one type of resource and cut off your enemy, but doing so also affects you, and the enemy can also start doing the same to you. What I really love is being able to make the enemies go where you want them too. That is, if you can build it fast enough. It's not easy building tank traps while getting shot and the game takes that into consideration. Any game can go as fast as 30 minutes to 3 hours depending on how hard the enemy pushes. One minute you have control of the game and the next minute the enemy controls the entire west side of the map. It happens that fast.
CONS
Heres my cons, I hate that the multiplayer has not drop in option. If you get dropped from the game you have to start the whole thing over and no one else can join in. Big no no for this type of games.
the game is way too one sided in a way, Germans are very strong, one enemy engineer team (3 man squad) equipped with a flame thrower is deadly. Tanks are crazy hard to kill if you take them one one tank at a time. If you see a German tiger tank, unless you have some 17 pounder guns in the ground supporting you're tanks they will pretty much die. A tiger tank will smile at your little sherman while it's 76mm shells are bouncing off the tank and rick roll you in a second.
They tried but failed at the realistic gun damage, now in war, if you come upon a 50.cal mounted weapon you don't stand a chance. Even with good cover the bullets can still get you with rock shrapnel or whatever you decide to try to hide behind. In the game, once the enemies have a good amount of squads one 50 cal is useless, so it really makes you think of where to place them and how many to place. The same with heavy weapons, a tank should annihilate anyone that is not a anti-tank unit. But smart resourcing and you can have your squad run away from the tank even while being under fire. So it's just a tad annoying knowing you should be destroying people in a spot and yet you don't.
Game Mods
I had to add this part because this game is a very, very community based game. Tons of people (including myself) has made maps, and mods of the game. In fact the mod we currently use is the "Iron cross" mod which has a very nice balance and lots of added vehicles and personnel. So the game has tons of added features and endless possibilities.
CONCLUSION
If you play any type of RTS games, you need to try this game out. Great graphics, Great gameplay and it's not only really easy to jump into and play but it's very, very challenging when playing against expert A.I. or another person. I would give this game a 10 out of 10 if it wasn't for the lack of some support for multiplayer and a little uneven or one sided squads. But once you know how to counter that part, it's game on.
9/10
YOU START OUT WITH A LONELY LITTLE SQUAD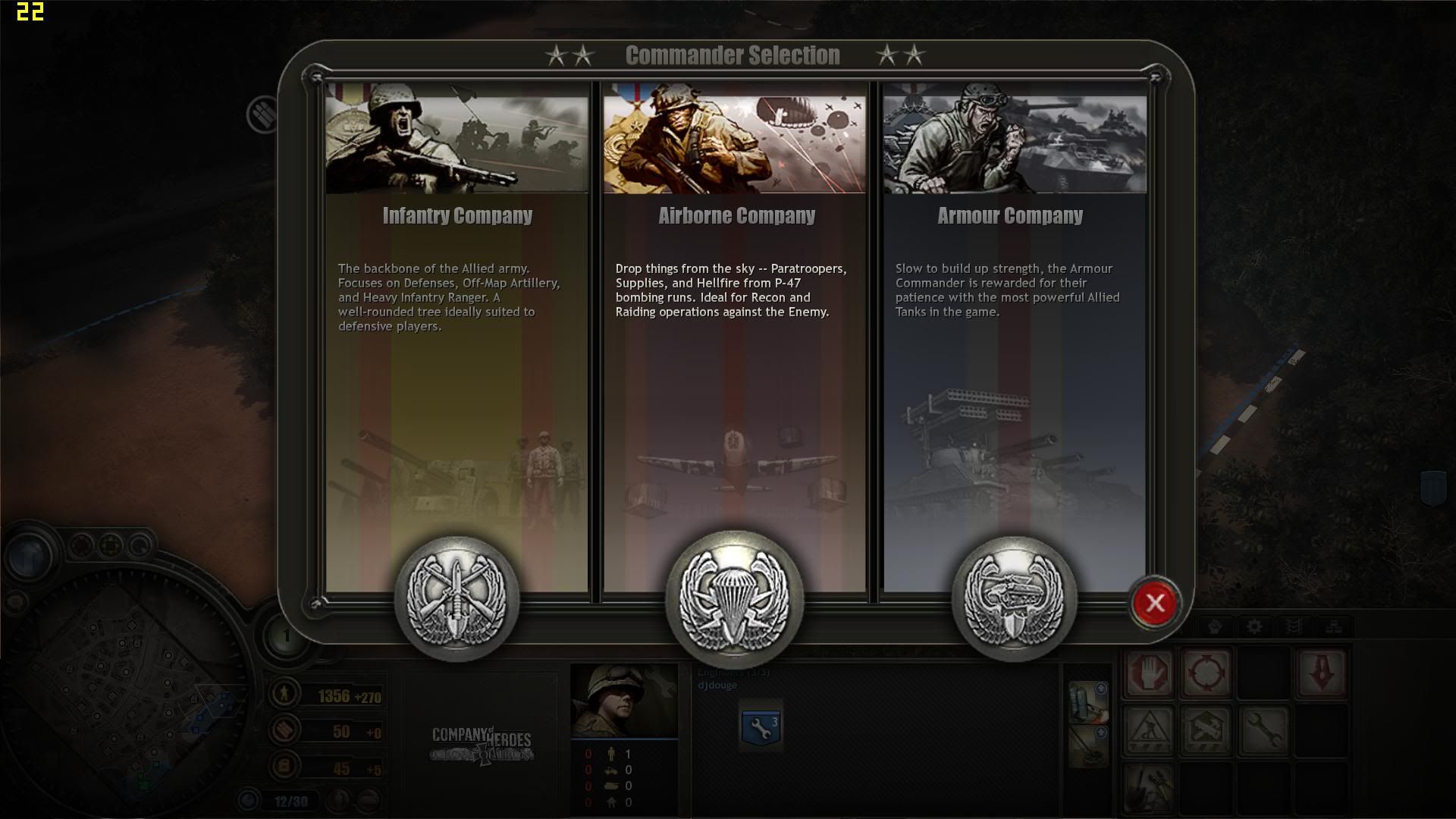 THE BATTLE TREE. EACH TREE HAS DIFFERENT ABILITIES AND SOME TREES DON'T WORK WELL WITH SOME MAPS SO PICK WISELY.
OVERVIEW OF THE ENTIRE MAP, BLUE REPRESENTS YOUR ENTIRE CONTROL POINTS AND RED IS ENEMIES. YOU CAN CLICK ON MULTIPLE POINTS WHILE HOLDING SHIFT TO TELL YOUR SQUADS WHAT ORDER YOU WANT THEM TO TAKE THE POINTS.
TAKE PRIDE IN PISSING OFF YOUR ENEMIES BY BLOCKING THEM FROM TAKING THE CONTROL POINTS PAST THE BRIDGE. BUT KEEP AN EYEFUL WATCH, IT'S ONLY A MATTER OF TIME BEFORE THEY CAN DESTROY IT.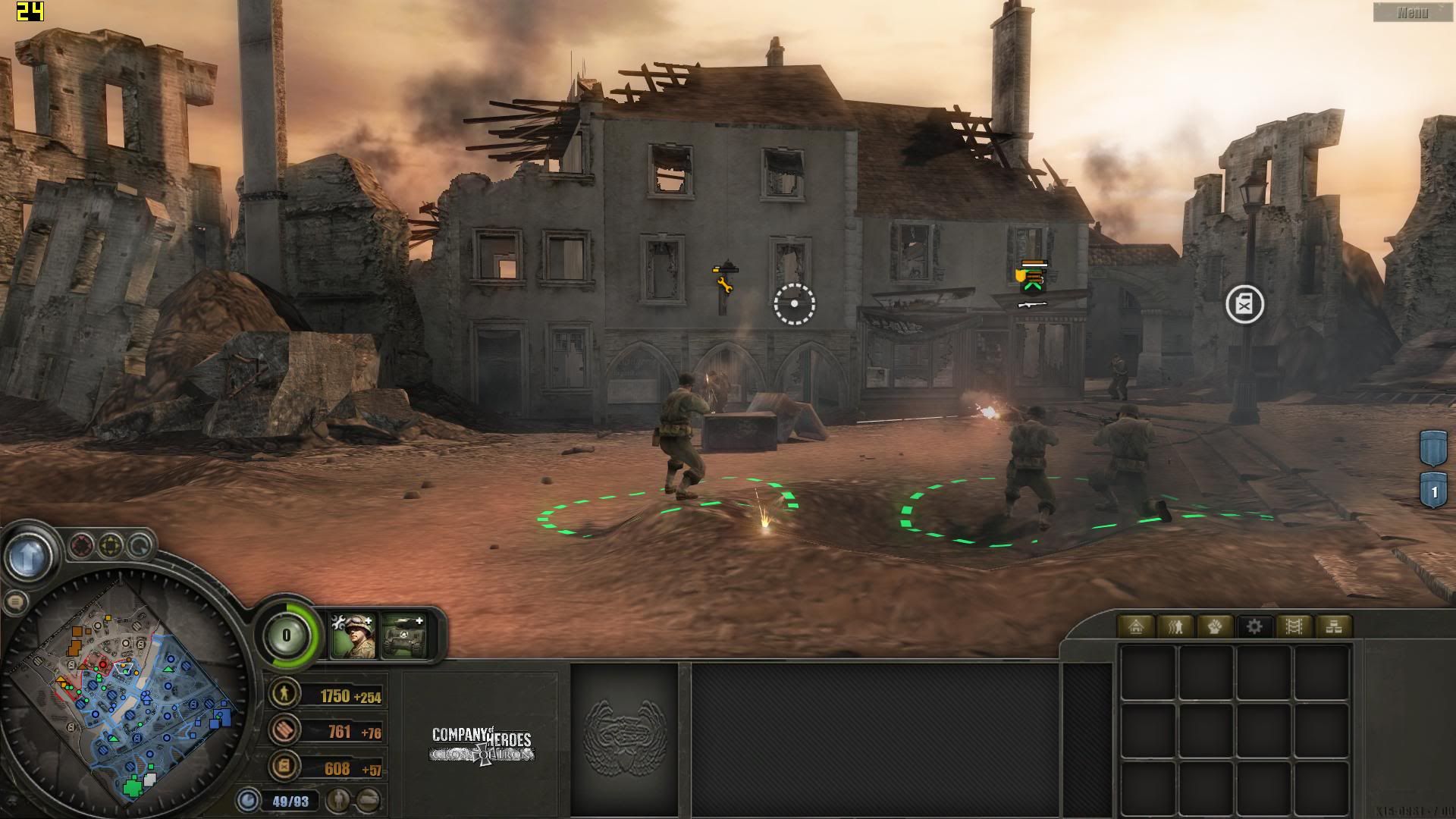 WITH MULTIPLE VIEWS YOU CAN SCROLL ALL THE WAY TO THE BATTLEFIELD FOR A FPS KIND OF VIEW ON THE BATTLE.
NOTHING LIKE THE GOOD OLD SHERMAN TO PROTECT YOUR TROOPS.